From canvas to concrete: in a new subdivision in Northern California, life imitates Thomas Kinkade's art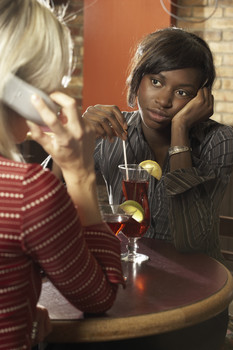 Thanks to the ability to think outside the frame, a creative coalition has lifted Thomas Kinkade cottages off the canvas and reconstructed them into a tangible village--well, subdivision--called the Village, a Thomas Kinkade Community. Part of the Hiddenbrooke master plan community northeast of San Francisco, this gated compound will enable 101 families to live their lives inside a Kinkade painting.
Most of Kinkade's paintings feature his signature thatched cottages with leaden-glass windows, cobbled paths and stone footbridges across still waters. Kinkade said these paintings reveal "worlds of simplicity, offering windows into seasons of hope."
The new homes are an attempt to capture this hope in the ultimate large scale. And let's face it: Hope sells, particularly in what has become another era of lost innocence. Perhaps, then, Kinkade collectors are buying more than a pretty picture of the quaint, serene cottage bathed in light. They're also acquiring what some might call the fantasy of living within the image, of stepping onto the painting and into The Light.
The inspiration for the community of Kinkade-inspired homes belongs to Kinkade, but Eric Kuskey accepts credit for the idea of a licensed residential community a la Kinkade. Kuskey is president of Creative Brands Group, an agency out of Fresno, Calif., which represents a number of intellectual properties, most of which happen to be art.
Thom utilizes us for licensing and strategic relationships," said Kuskey, "all business outside the frame. We take the name, brand, imagery and themes, and work together with strategic manufacturers around the world to create non-art products."
But this time, Kuskey went beyond the traditional calendar, coffee cup and note card to suggest a community of homes whose curb appeal takes advantage of Kinkade karma.
"The Thomas Kinkade brand really has been strategically planned," said Kuskey, "to have it evolve from a foundation of art to text through his books, to the ultimate translation of homes where people can actually live. The artist has gone so far beyond the core medium he's known for. Thom is successful because, in all forms, he paints the world the way people wish it were. This is the next step in giving it to them."
It's misleading, perhaps, to suggest that the prospective homebuyer will encounter a thatched roof, babbling brook or English garden within Hiddenbrooke, unless he chooses to hang a Kinkade over the mantel. The Tudor-style architecture, with its stone pillars and high-pitched roofs, is influenced but not created by Kinkade.
"Guests come in," said Kuskey, "and say, `Where are the waterfalls and rivers, the cobblestoned roads and bridges, and the kids playing in the park?' This community isn't quite so idyllic. This is not Disneyland. These houses are not replications of the paintings, but they were inspired by them. I believe, perhaps soon, we will build a Thomas Kinkade Village that mirrors his paintings. But you don't go into something like this without careful consideration. This is just a baby step along the way."
Kinkade actually has compared himself to the late Walt Disney, who also created Main Street in his own image. While "Kinkadeland" may be part of a master plan, the current path winds through the development of Kinkade homes.
The company responsible for turning canvas into brick and mortar is Taylor Woodrow Homes, a London-based developer known for quality and attention to detail.
"We're pleased to work with Taylor Woodrow," said Kuskey, "not because they have a superior perspective or interpretation of a Thomas Kinkade painting, but because they are the best darn home builders, and we knew they'd give us the best quality homes. It is somewhat secondary that these homes are inspired by Kinkade paintings. It's very meaningful to some people, of course, but some, who've never seen a painting, will be engaged by them, too."
Set on lots averaging 4,000 square feet, the average floor plan ranges from 1,791 to 2,200 square feet and starts at $375,000, owing to a slight dip in price since Sept. 11. At press time, 15 buyers have seen the light, and families have begun furnishing their not-so-humble abodes, some with Kinkade-licensed products such as La-Z-Boy, Kincaid Furniture and Imperial Wall Coverings, to name but a few of the ancillary holdings that feather the artist's nest.
Model homes are fully furnished with Kinkade-licensed products, which may or may not carry the Tudor style. Although the developer does not sell these products, a toll house at the gated entrance to the community will serve as a Kinkade Gallery of gift items and prints available for purchase. (Kinkade does not sell his originals.)
"This village is absolute marketing genius," said Taylor Woodrow marketing director Fran Leach. "The traffic generated from this is phenomenal. We rarely have fewer than 350 people touring our homes. From a business standpoint, this is stepping out of the box, really putting an artistic spin on the project. I haven't seen anything like this before."
The downside, said Leach, is that everyone who comes through the model homes is not a prospective homebuyer.
"A huge percentage of our guests," said Leach, "are on an art tour or think the houses are adorable and don't even know about the Kinkade affiliation. Of course, my biggest challenge is to find out who the buyers are and where they're coming from. Still, this is an interesting concept. I couldn't buy this kind of advertising or marketing."
In the ongoing debate over what constitutes "fine" in the world of art, it's clear that Kinkade has done a fine job of marketing his product. Kinkade founded Media Arts Group in 1990, a Morgan Hill, Calif.-based lifestyle branding company established to market Kinkade art. The company has generated a reported $450 million in revenues from prints and ancillary products bearing the Kinkade touch. Although sales fell a reported six percent during the most recent fiscal year, sources remain confident in the sustainability of the Kinkade brand.
After all, he's practically a household name. Media Arts officials suggest one in every 20 homes boasts a Kinkade image.
Kinkade, who was raised by his mother in Northern California, maintains he was drawing "in perspective" by age 4 and was painting at a professional level at 13. Briefly attending the University of California at Berkeley and the Art Center College of Design in Pasadena, he was a student of the Luminists, a group of 19th-century painters fascinated by the transitory effects of light.
"I've always sensed the magic," he said, "in taking a two-dimensional surface and constructing a three-dimensional world that deepens into the space. I view myself not only as an artist, but as a communicator and a cultural voice. I create paintings, tools with which I define worlds, to communicate what is important in life, to humanity--to communicate messages about the way life should be."