Museum News - new gallery buildings, donations - Brief Article - Industry Overview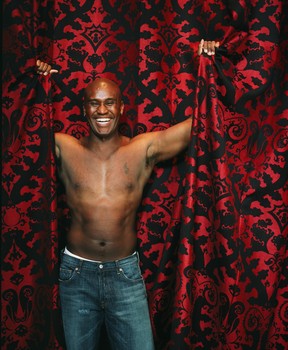 The Bernard and Edith Lewin Latin American Art Galleries opened Dec. 14 at the Los Angeles County Museum of Art. The 4,000 square feet of exhibition space will be devoted to displays of works from the museum's permanent collection of Latin American Art, including the 2,000 works, mostly by Mexican artists, that the Lewins gave the museum in 1997.
The Philadelphia Museum of Art recently received $3,375,000 from the Andrew W. Mellon Foundation. Of that sum, $2.5 million is in the form of a matching grant. The funds will be used to establish a conservation endowment supporting a broad range of projects, including research and treatment, as well as archival development and support. Part of the award will go toward publishing results of conservation research.
Florida's Naples Museum of Art opened on Nov. 7. The 30,000-square-foot, $12-million facility was designed by architect Matthew Clear in affiliation with Eugene Aubrey. It features 18 galleries arranged on three levels, a large metal entrance gate designed by Albert Paley, and a glass-dome conservatory with two chandeliers designed by Dale Chihuly. Among the inaugural shows is an exhibition of works by Chihuly, a show of Paul Signac works on paper, and selections from the museum's permanent collection. The museum also announced that its founding director, John Schloder, has left after just two months. According to the museum, his departure was a mutual decision.
The Jane Voorhees Zimmerli Art Museum at Rutgers University, recently reopened after a year-long, $5-million renovation and expansion project. Designed by Princeton architects KSS, the revamped museum includes some 15,000 square feet of new exhibition space, as well as a new cafe and book store. Among the inaugural exhibitions are a Michael Mazur print retrospective [through Feb. 16] and abstract paintings from the Norton Dodge collection
The Portland [Ore.] Art Museum recently opened its new 60,000-square-foot Hoffman wing designed by the architectural firm Ann Beha Associates. Dedicated to the display of the museum's extensive collection of Native American and Northwest art, the $20-million, three-story structure contains an auditorium as well as two new galleries set aside for temporary exhibitions. The museum, whose attendance figures last year approached 1 million, now encompasses 240,000 square feet.
Hillwood Museum and Gardens in Washington, D.C., recently reopened after an extensive three-year renovation. The $9-million project, designed by architects Bowie Gridly, includes a new visitors center, relandscaped sculpture gardens and restoration of the Georgian-style mansion that was once the home of businesswoman and collector Marjorie Merriweather Post. The museum features a comprehensive collection of 18th- and 19th-century Russian art.
The Metropolitan Museum recently opened its new Mary and Michael Jaharis Galleries for Byzantine Art. The focal point of the display area is a renovated space situated underneath the museum's main staircase, which will be used to show selections from the museum's collection of works from the late Roman Empire to the fall of Byzantium in 1453.
The Met has also announced that photographer Richard Avedon has donated 115 of his portraits to the museum. The works range from a 1949 image of architect Frank Lloyd Wright to later portraits of artists such as Marcel Duchamp, Willem de Kooning and Louise Nevelson