Obituaries - Eugene Leroy, Stanley Boxer, Gunther Gerzso, Annalee Newman, Kermit Lansner, George Morrison - Obituary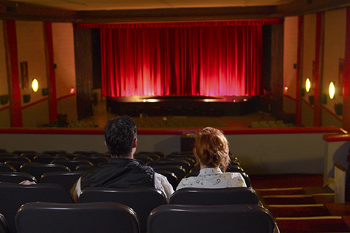 Eugene Leroy, 90, French painter, died May 10 in Wasquehal, a suburb of Lille. Equally fascinated by the human figure and the materiality of oil paint, Leroy created dense compositions in which glimmers of imagery can be made out amid thick incrustations of pigment. Using patient accumulation and a startling mix of bright and murky colors, Leroy would sometimes continue to work on a painting for up to a decade. In recent years, his most frequent subject was his wife, Marina, although he also worked from still-life and landscape motifs. Although he never achieved great fame, Leroy, who continued to paint until the end of his long life, enjoyed growing international respect. He was given retrospectives at the Stedelijk van Abbemuseum in Eindhoven, Holland (1988), and the Musee d'Art Moderne et d'Art Contemporain in Nice (1993). His work was included in the Sao Paulo Bienal (1991) and Documenta IX (1992). He recently had a solo show at the Albright-Knox Art Gallery in Buffalo and regularly exhibited paintings at the New York galleries of Michael Werner and Edward Thorp.
Stanley Boxer, 73, painter and sculptor, died on May 8 of cancer in Pittsfield, Mass. He studied at the Art Students League and began to exhibit in 1953. After a long gallery affiliation with Tiber de Nagy, he showed at Andre Emmerich from 1975 to '93. Boxer is perhaps best known for richly textured abstract canvases, championed by critic Clement Greenberg. Museum shows of Boxer's work were mounted by the Boston Museum of Fine Arts in 1977 and the Rose Art Museum, Brandeis University, in 1992. His most recent gallery exhibition was held last year at Salander-O'Reilly in New York.
Gunther Gerzso, 84, painter and sculptor, died at his home in Mexico City on Apr. 20. The Mexican-born Gerzso was educated in Switzerland and upon returning to his homeland began a career as a set designer. He worked on numerous films, including major productions by directors John Ford, John Huston and Luis Bunuel, who introduced him to a number of expatriate European Surrealists then residing in Mexico. Gerzso's earliest paintings, from the 1940s, were Surrealist-tinged abstractions, but he soon developed a distinctive sytle featuring hard-edge geometric forms inspired by pre-Columbian architecture. In 1995, a survey of his paintings and sculptures at Mary-Anne Martin Fine Art in New York coincided with a retrospective of his graphic work at the Americas Society.
Annalee Newman, 91, widow of prominent New York School painter Barnett Newman, died in Manhattan on May 8. The two met in New York City in the 1930s when both were teaching in the public schools; they were married in 1936. They formed a famously inseparable couple, and were conspicuous participants in the social and professional life of the New York art world.
Annalee Greenhouse was born in Palestine in 1909; she grew up in Ohio, went to Hunter College, did graduate study in French at Columbia and earned a diplome superieure from the University of Nancy. Lively and opinionated, she was a formidable counterpart to her jolly, contentious, cerebral spouse. She was also a powerful factor in Newman's eventual artistic success, which was not achieved easily or soon. When, in the late '40s, he turned his full energies to painting, Annalee supported them both on her high-school teacher's salary. Life was hard for some years; while Newman was respected as an intellectual and polemicist (his writings helped articulate the Abstract-Expressionists' position), his painting was misunderstood.
Always a participant in Newman's late-night talk fests, Annalee would rise at dawn and set forth to her job in Queens, where she taught secretarial studies and was an expert in shorthand. She also lectured for some years at the Baruch School of City College. She led her strenuous double life without comment or complaint. She often helped Newman in the studio, typed up his writings, took care of the modest household on West End Avenue and maintained a meticulous archive of his works. She did not retire from teaching until 1964.
Though Newman's paintings began to sell in the late '50s, it would be some time before the couple attained prosperity. Newman's aims as a painter were somewhat different from those of his New York School contemporaries. He more fully came into his own in the '60s as the work of younger artists created a new climate for radical abstraction. Newman was suddenly both mentor and father-figure, much admired by leaders of the new generation to whom he, in turn, offered encouragement, support and friendship.
After Barnett Newman's sudden death in 1970, Annalee devoted the next 30 years to placing his works, many of which were still held by the estate, in important public and private collections. She moved to a large apartment in River House on East 52nd Street in Manhattan where she lived amid a group of Newman's paintings that hung in tall, coolly daylit rooms; the now-immense archive was down the hall and still growing. In the early '80s she established the Barnett Newman Foundation, which maintains his archive and library. The foundation commissioned Yve-Alain Bois to write a catalogue raisonne, due in 2001; other publications are in preparation.
Attending art-world social events and often traveling long distances to satisfy her passion for opera, Annalee continued her friendships with many of Newman's younger colleagues. She was a trustee of Donald Judd's Chinati Foundation in Marfa, Tex., and also of the MacDowell Colony. In her last years she was wheelchair-bound with severe arthritis; in 1997 at River House, she suffered near-fatal smoke inhalation from a fire elsewhere in the building; she never fully recovered. A memorial service is planned for the fall.
Kermit Lansner, former editor of Newsweek magazine, died May 20 in New York at age 78. As executive editor in the '60s, then as editor from 1969 to '72, he played a central role in introducing in-depth cultural coverage, with sustained and often extensive critical attention to the visual arts, into that mass-circulation publication. In its initial decades, Newsweek followed the format of Time, which had been founded earlier; both magazines presented anonymously written news compendiums. In the '60s, under the editorship of Osborne Elliott, with whom Lansner worked closely, Newsweek responded swiftly and creatively to social, political and intellectual change. Taking a then-radical step, the editors decided to include writers' bylines, thus endowing the magazine's cultural departments with critical clout and launching an influential model that was soon copied at Time and elsewhere. Newsweek's enhanced "back-of-the-book" boosted circulation and profits; it also cast into the spotlight a roster of strong art writers, among them Jack Kroll, Howard Junker, Douglas Davis (variously art, architecture and photo critic for 18 years), Mark Stevens and (currently) Peter Plagens.
Lansner was born in New York City; he taught philosophy at Kenyon College and worked briefly at Art News (he often joked about his stint as "night city editor" there) before joining Newsweek in 1954. With his wife, the painter Fay Lansner, he frequented the New York art world. Drawing on his well-informed sense of what needed to be known, he probably brought serious art coverage to the attention of at least as wide a public as Alexander Liberman did at Vogue.
George Morrison, 81, Abstract-Expressionist painter/sculptor known for his wood collages and paintings inspired by views of Lake Superior, died Apr. 17. Morrison was born on the Grand Portage Ojibwa Reservation in northern Minnesota in 1919. Awarded a scholarship to study commercial art in Minneapolis, he shifted to fine art. After graduating from what is now the Minneapolis College of Art and Design, he continued his studies at the Art Students League in New York and later in France on a Fulbright Fellowship.
He lived in New York for 20 years and taught at the Rhode Island School of Design before returning to Minnesota in 1970, where he founded the University of Minnesota's American Indian Studies Program and was a professor of art until he retired in 1983. He subsequently lived and worked on the North Shore of Lake Superior until his death. Morrison described himself as "an artist who happens to be an Indian." Because he did not employ an "Indian style" his art was difficult to place, but he was revered in Minnesota and his work was shown extensively there. The Minnesota Museum of American Art in St. Paul and the Tweed Museum at the University of Minnesota, Duluth, gave him a retrospective in 1992. His works are in the collections of the Minneapolis Institute of Arts, the Heard Museum (Phoenix), the Art Institute of Chicago and the Whitney Museum, among others. He will be given a solo show when the Smithsonian's Museum of the American Indian opens in 2003.
--"Artworld" is compiled by Stephanie Cash and David Ebony