Shooting Gallery Signs Dir. Brandon Heath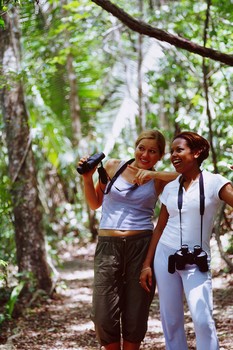 NEW YORK--Director Brandon Heath, who goes by the name Brando, has signed for exclusive representation as a spot helmer with Shooting Gallery Productions (SGP), the commercial/music video arm of New York-headquartered The Shooting Gallery (TSG).
This marks the first formal directorial representation for Brando, who has been working in the commercial industry as a producer. His directing credits include assorted longform endeavors such as corporate films and several documentary-style pieces, including one for Sony Records that chronicled European jazz in the Blue Note Records era.
Brando has also directed a handful of European-style ads that illustrate his skill in story-telling and narrative. Among these is an Italian commercial for Ciro coffee, out of agency Friends & Partners, Milan. The performance-driven spot reveals the tale of a guy who can't remember the name of the woman with whom he's spent the previous night.
SGP president/executive producer Tim Clawson, who also serves as VP of TSG's production services arm, Gun For Hire, said the Ciro ad most piqued his interest in Brando, who was brought to his attention by SGP head of sales Mary Knox. "I think it's rare to find directors that can get the kind of performances out of actors that he got [for Ciro], observed Clawson.
"We saw so many different aspects of filmmaking that his reel demonstrated," Clawson noted, "even though it's a small collection of work. It's indicative of the kind of work that excites us here. The directors we're drawn to are people that we feel can be part of our overall creative family. We have a strong belief that ... those who can understand the world of advertising, and are able speak the cinematic language, are going to be the ones to emerge at the top in the next five years. The work Brando has done to date really shows that talent."
Continued Clawson, "I'm drawn to people that have what I call 'mileage': those who've been on set, have observed and seen a lot. There's no substitute for experience. Brando grew up in the business, and also has first hand experience. That's very exciting to us and bodes well for a very successful career for him."
For his part, Brando said his reel has evolved to the point where he thought it was time to introduce himself to the ad community. He explained that he was drawn to SGP based on the high regard he has for Clawson's reputation, and because of the diversity of TSG. The firm offers opportunities to create content in different mediums, as well as an array of production and postproduction services.
Divisions under the TSG banner include Shooting Gallery Entertainment; which encompasses development of features, TV programs and music, as well as domestic/international distribution; Shooting Gallery Inter active; and Gun For Hire, which offers production services and post facilities through its operations in New York, Los Angeles, Miami, Toronto and Vancouver, B.C.
"There's incredible synergy between all these different departments," said Brando, "and they're very well entrenched in filmmaking, independent films and longer-format pieces. Now they're developing the commercial division. I like the fact that Tim has a very good sense about film, and appreciates narrative and storytelling."
ROOTS
A native of South Africa, Brando was introduced early on to the theatrical and filmmaking arenas by his family--including his father, Peter Heath, a well known spot director in the 1980s who worked with such U.S. shops as the former GMS Productions and N. Lee Lacy & Associates. Besides spending much of his time on sets watching his father shoot commercials, Brando was indoctrinated by his grandmother--a well-known South African actress who directed theatrical productions in which he performed as a child actor.
As a teen, Brando moved from Durban, South Africa, to New York to pursue a professional tennis career. A subsequent career-ending injury led him to go into production--a field in which he started as a P.A. and worked his way up the ranks. At 20, he went to London to try to pursue acting and experience something different, but returned to New York a few years later.
Around '90, through a series of personal connections, Brando wound up meeting with Anouk Frankel, then the executive producer of director Marcus Nispel at now defunct Portfolio Artists Network (Nispel is currently at bicoastal MJZ for spots and bicoastal You Media for music videos.) "Anouk took one look at me and said, 'We need a producer--can you start today?'" recalled Brando, who quickly signed on for what would be a five-year run producing for Nispel.
Brando told SHOOT that he learned a great deal from Nispel, and was "continually shocked" at his visual brilliance and imagination. Nispel encouraged him to direct, and Frankel gave Brando his first opportunity, on the aforementioned Sony Records assignment.
"I'd directed a music video for a Brazilian scat singer," reported Brando. "It had no money, and I'd lit and shot it in six hours on a weekend with a camera I'd borrowed from a shoot. When I showed Anouk the video, she was shocked because she thought it was something Marcus had shot. That was the moment when she thought I could do it and gave me the Sony project."
While determined to direct spots, Brando found it difficult to break into the business. He supported himself by continuing to produce for other directors, and wrote and directed several spec pieces on the side. "I had a very hard time initially, so I had a card in my back pocket that I used: My brother, Linton, is a creative director in South Africa who's won a lot of awards, and I approached him for help."
Then on staff at Durban-based agency Lindsay Smithers FCB, Linton Heath invited his brother to bid on select commercial assignments, which eventually led to Brando's spot helming debut on a broadly comedic ad for Cape Velvet liquor. He subsequently directed a couple of spots for Truth, his brother's cur rent Durban-based agency--for Lucozade Sport and Balmain fragrances.
Brando continues his affiliation with Perfect Marketing Corporation, as well. The production services company, with bases in New York, Los Angeles and London, represents him as a free lance creative director in Japan.
The SGP commercial roster also includes directors Richard D'Alessio, Peter Berg, Allen Weiss, and co-directing team Spooner/French (Nick and An drew, respectively). Music video directors are Cameron Casey, Bill Yukich, Simon Brand and Aaron Courseault; executive producer Kris Toledo-Foster heads the clips division.
Aside from her head-of-sales duties, Knox heads independent repping firm Sales & Marketing, Minneapolis and New York, which handles the East Coast for SGP. Rich Newman and Sue Rosen of Chicago-based Richard Newman and Associates cover the Midwest. Rebecca Reber and Brooke Covington of Reber/Covington, San Francisco and Los Angeles, handle sales for the West Coast and Texas. SGP is repped in Canada via an association with Imported Artists, Toronto.